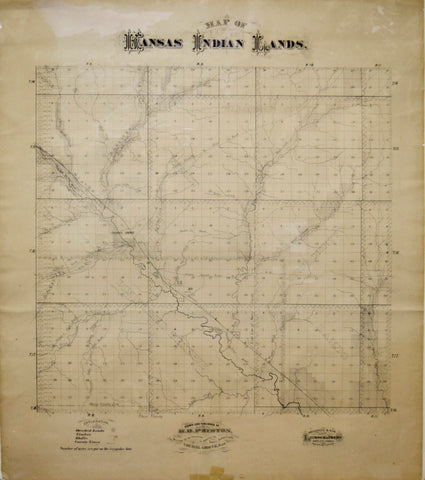 H.D. Preston, Map of Kansas Indian Lands
H.D. Preston
Map of Kansas Indian Lands
Published by H.D. Preston, Council Grove Kansas, n.d.
Lithographed by  Mackenzie & Son, White City, Kansas
Paper size 28 x 24"
Showing the early townships and county divisions, this map notes the "Kaw Trust Lands" to the north of the "Diminished Reserve". Rivers, creeks, timber and deeded land as well as the bluffs are indicated. The area is equally subdivided into numbered plats, and the remaining irregular lots are indicated by their acreage.
---
We Also Recommend