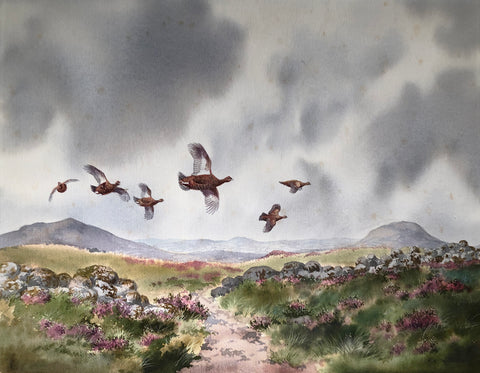 Robert W. Milliken (Irish, 1920-2014), Pheasant Flush
Robert W. Milliken (Irish, 1920-2014) 
Pheasant Flush 
Watercolor and ink on paper 
Signed 
Paper size: 15 x 19 in. 
R.W. Milliken was an Irish visual artist who took influence from the artistry of John Cyril Harrison, among other bird artists and worked mainly in watercolor.
As an ornithologist, he was president of the Northern Ireland Ornithology Society and a member of the Northern Ireland Birds Record Committee.
Please feel free to contact us with questions by phone at 215.735.8811,
or by email at loricohen@aradergalleries.com 
---
We Also Recommend