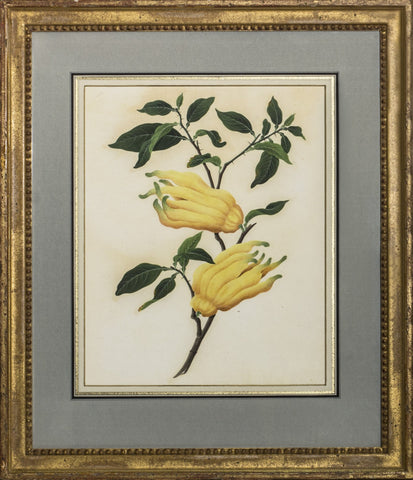 Anglo-Chinese School, Citron
Anglo-Chinese School
Citron
c. 1800
Watercolor with gum-arabic on Chinese paper
Sheet size: 14 3/4 x 12 1/2"
Frame size: 21 1/2 x 19 1/5"
These watercolors came to America with James Biddle (1783 - 1884) who was an officer on a merchant ship that traveled to China in 1807. It is a family lore that he purchased the watercolor on that voyage. The Biddle family married into the family of Dr. Benjamin Rush (1745 - 1813), a Philadelphia doctor and signer of the Declaration of Independence. Provenance: James Biddle; by descent through the family of Benjamin Rush; S. Merchant & Son, London. Ambassador and Mrs. Joseph Verner Reed. These watercolors descended through the Rush family.

---
We Also Recommend